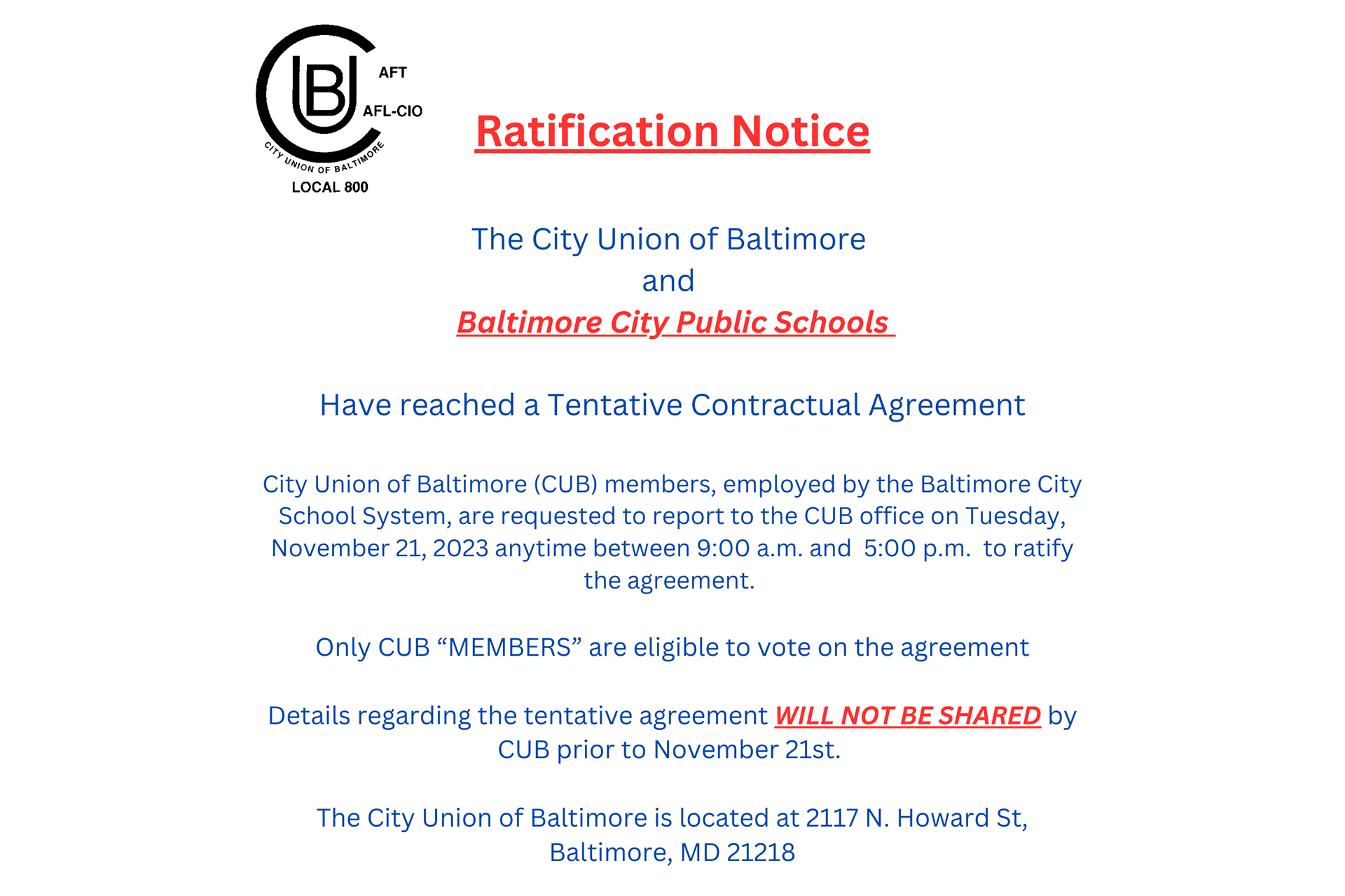 [image text reads as follows]
The City Union of Baltimore and Baltimore City Public Schools have reached a Tentative Contractual Agreement.
City Union of Baltimore (CUB) members, employed by the Baltimore City School System, are requested to report to the CUB office on Tuesday, November 21, 2023 anytime between 9:00 a.m. and 5:00 p.m. to ratify the agreement.
Only CUB MEMBERS are eligible to vote on the agreement.
Details regarding the tentative agreement WILL NOT BE SHARED by CUB prior to November 21st.
The City Union of Baltimore is located at 2117 N. Howard St., Baltimore, MD  21218